Click below for the article.
Click below for the podcast.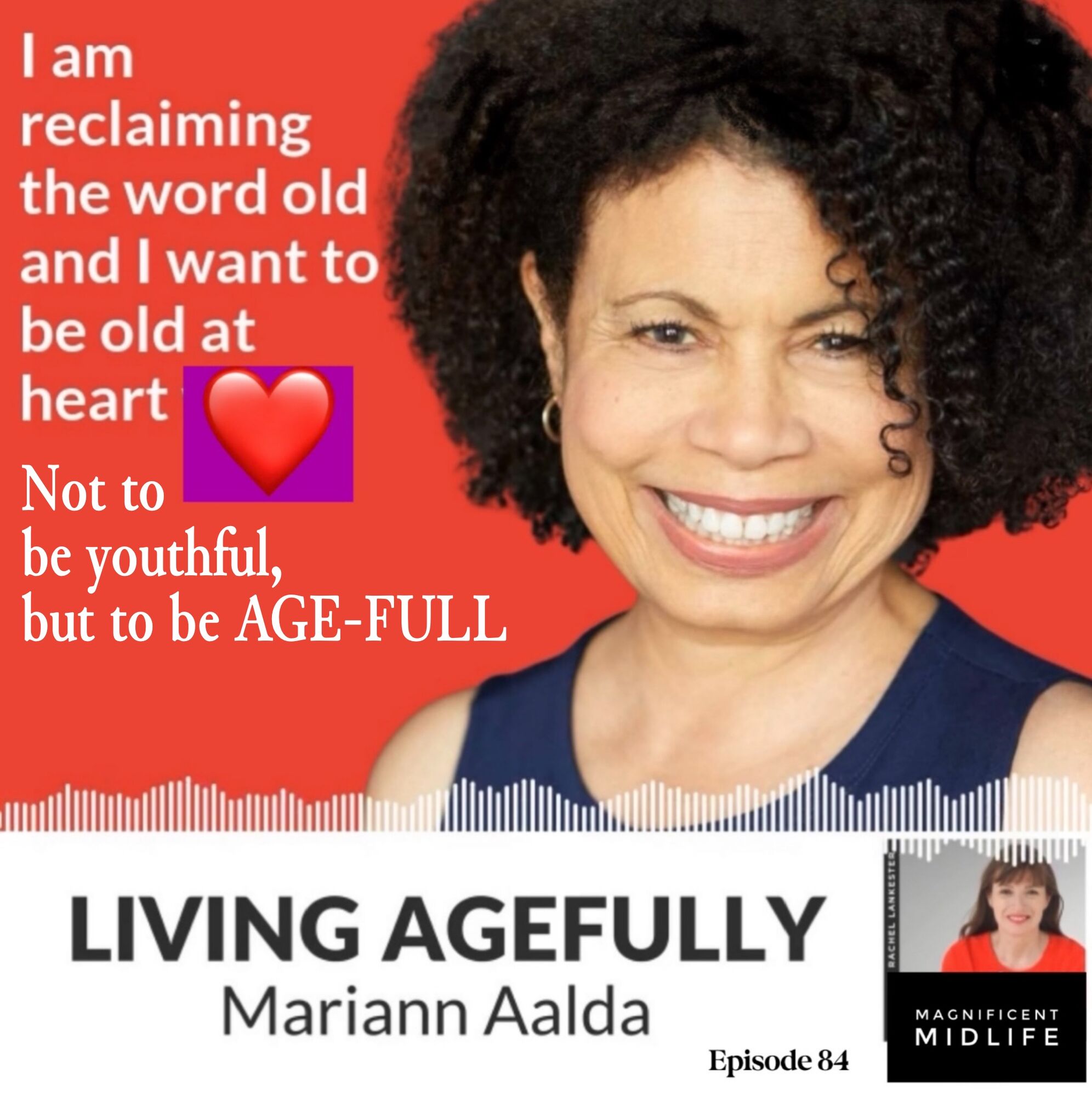 Click on the link below for more of my story...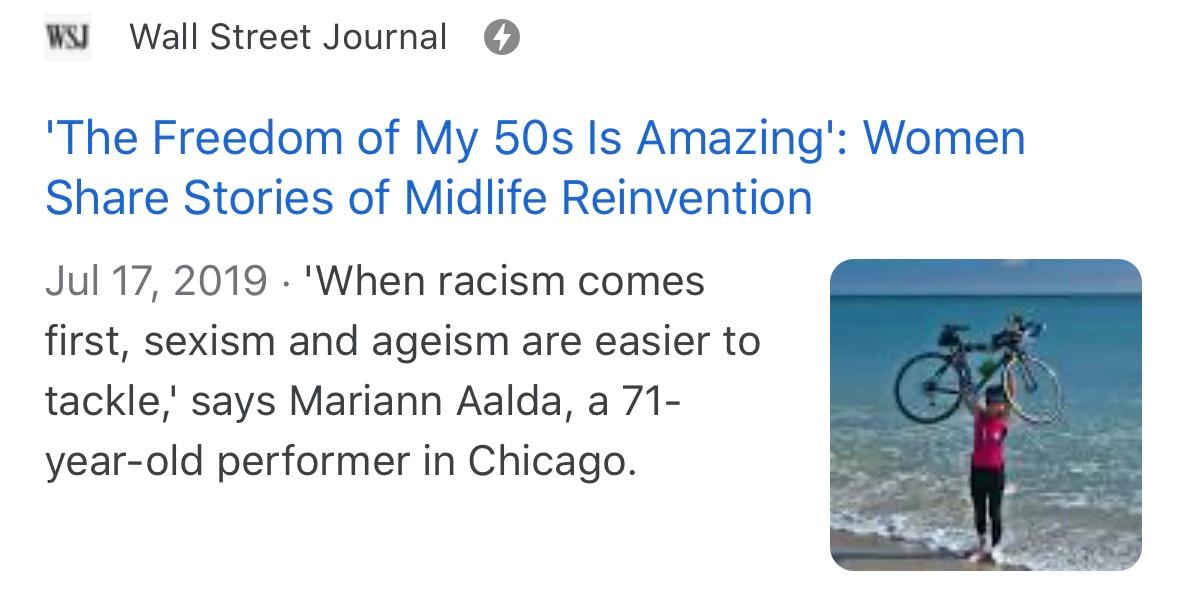 Click on the link below for an in-depth interview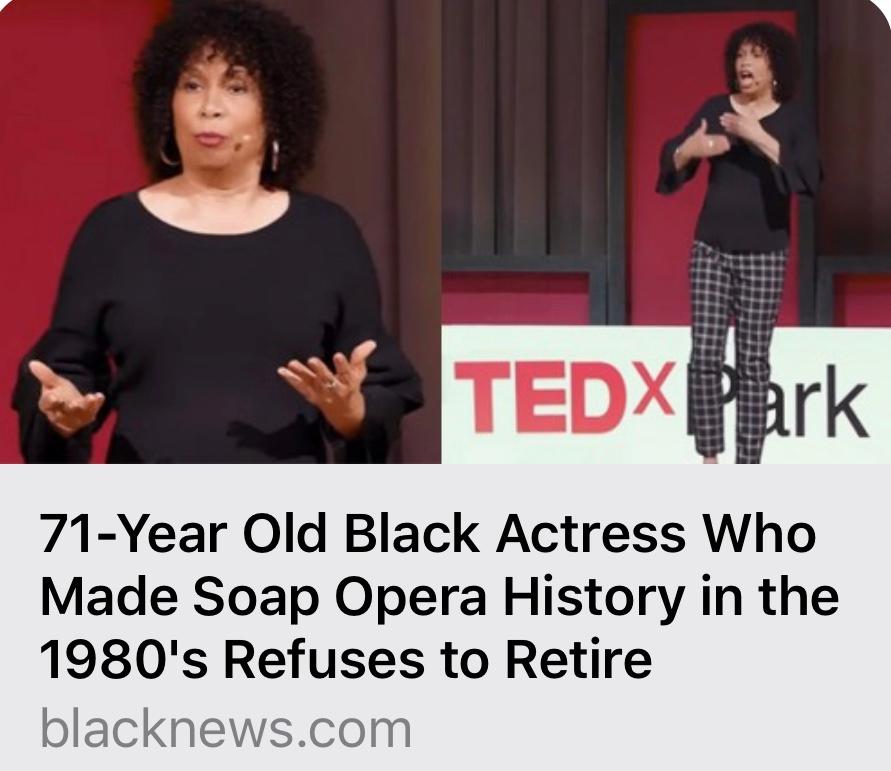 Click on the link below for an in-depth interview

Click on the link below for another interview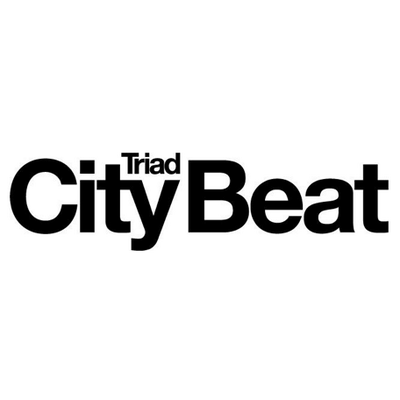 Click be for Chicago Women's Funny Festival Teaser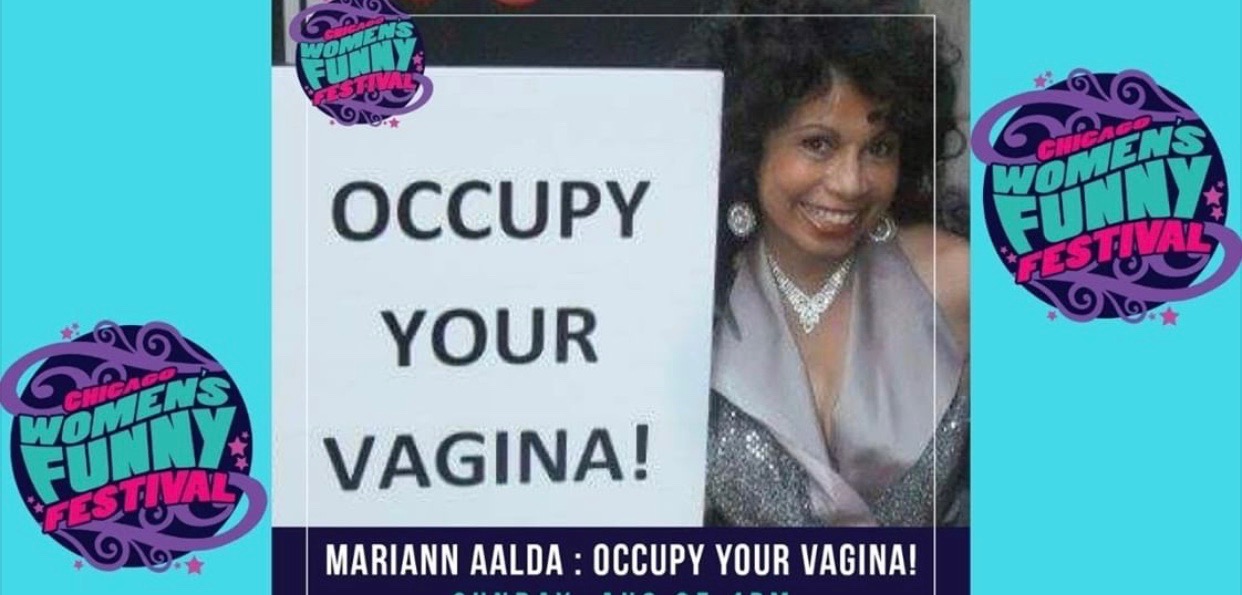 I'm in great company with some of today's funniest female comics "of a certain age," including Sandra Bernhard, Jennifer Coolidge, Marsha Warfield & Judy Gold...and I get the last word! Click below for the full article.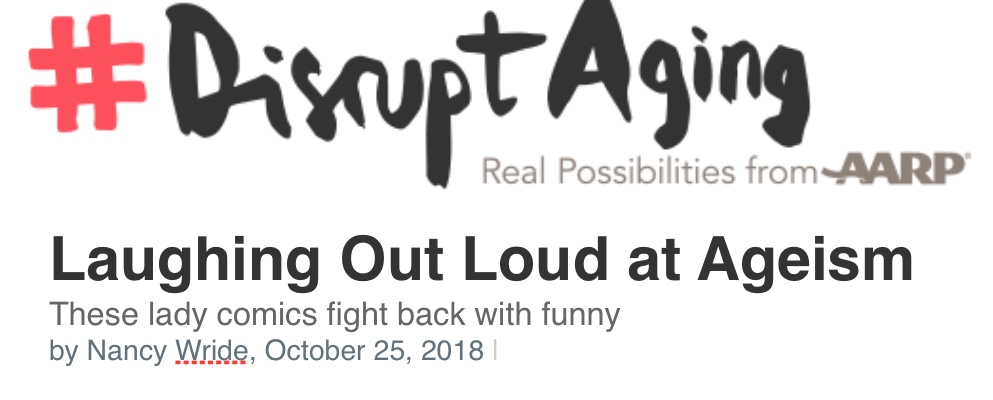 DVD of my full length, 70-min. solo show now on sale! Click on photo below for audience testimonials!!!
about the show...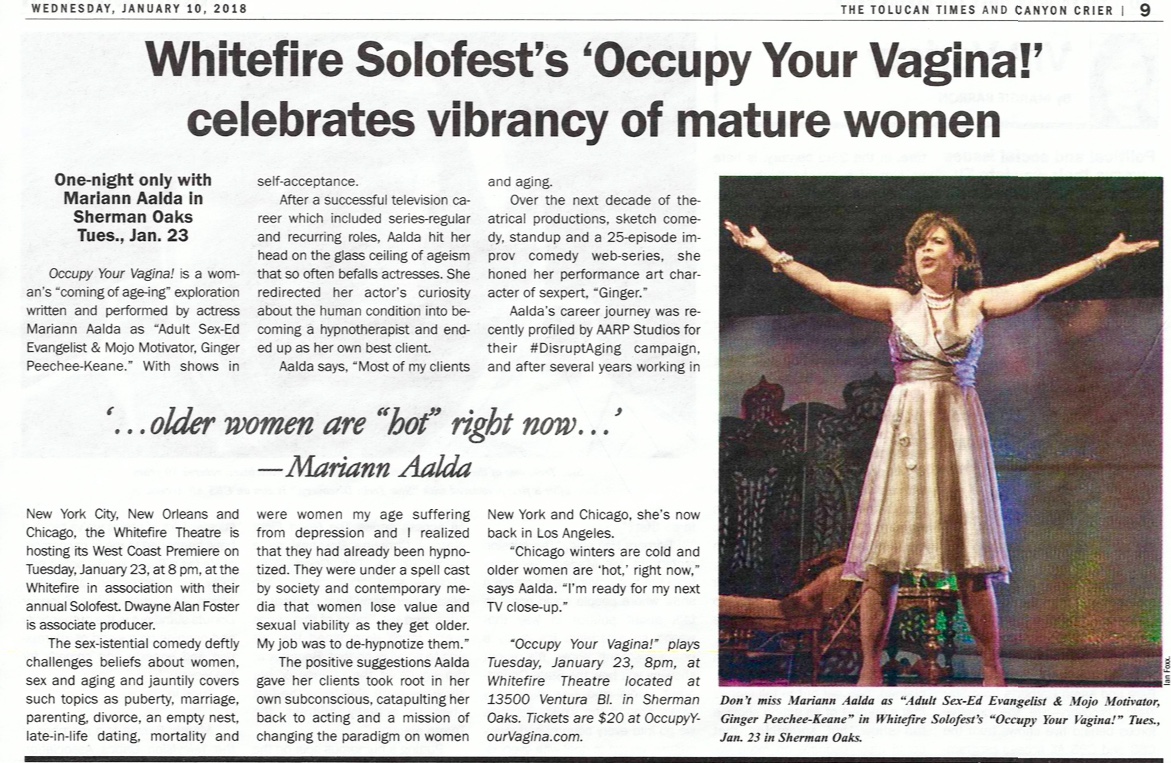 F
Click on the Billboard below for a replay of the Interview.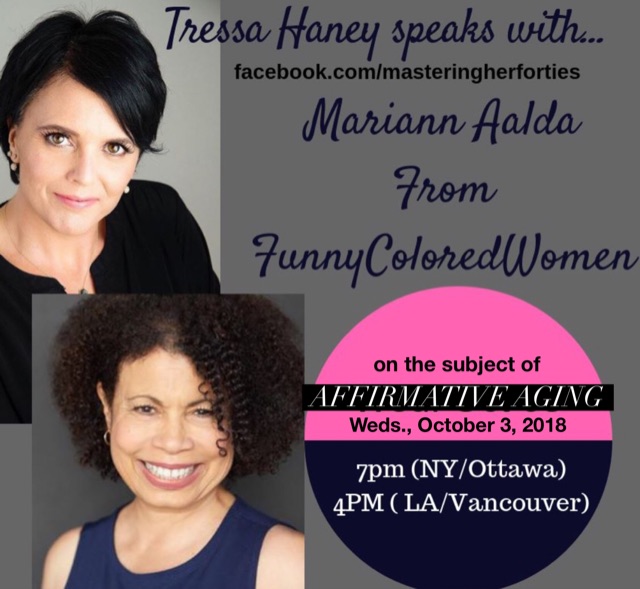 5/11/18 - Storytelling with THE KATES/Chicago (Headliner)
5/8/18 "Hello No!" Video picked up by AARP Studios YouTube Channel
My AARP profile as an #AgeDisruptor hit the internet in September! Click on the billboard below for the video...
8/2-5 at National Black Theatre Festival, Winston-Salem, NC -- ALL 4 SHOWS SOLD OUT!!!! Click on the article below o find out more!
10/1 -- MC for Kappa Alpha Psi Jazz & Comedy Brunch
9/17 -- Opened for Matt Damon Improv @ The Annoyance Theater
9/6 -- Weirdos Welcome Podcast with Elizabeth Cambridge
8/21 -- Performing @ Zanies, Chicago with the Female Funnies
6/4 -- Opening for the fabulous jazz songstress, Barbara Morrison in Glendale, CA
6/3 -- Two shows back at Flappers in Burbank, CA
5/10 -- Back co-hostng with Art "Chat Daddy" Sims on WVON & I (HEART) Radio
4/29 -- Standup with THE KATES @ The Revival Comedy Club in Hyde Park. Click on logo for video!
Moderating a "Women in Film Today" panel at SAG-AFTRA, Chicago

Click on the photo links below for...
a snippet of my 3-hour guest hosting gig with Art "Chat Daddy" Sims on WVON &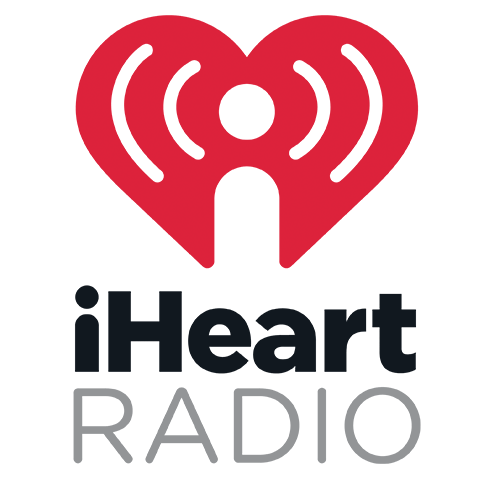 on 1/31/17
and to hear the EON reunion podcast organized by the fans on 1/29/17
(As a point of interest, there's a 35 year age difference between me in the picture on the left and the one on the right. Yep, BabyBoomers rock!!!)
----------------
On the air with Matt Brown! - 1/24/17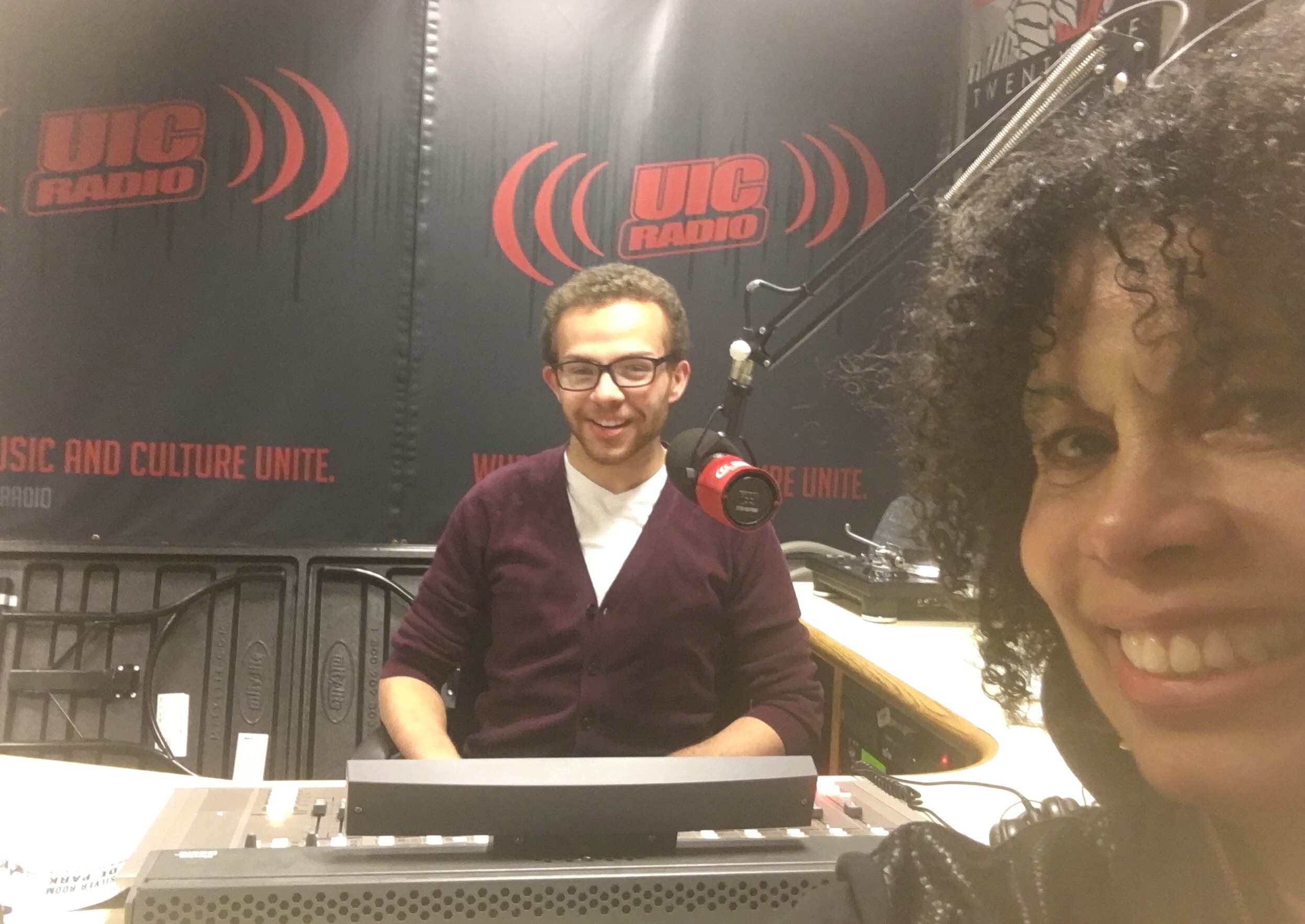 ---------------
Waiting to go onstage for a Planned Parenthood Fundraiser with Yas Queen! - 1/30/17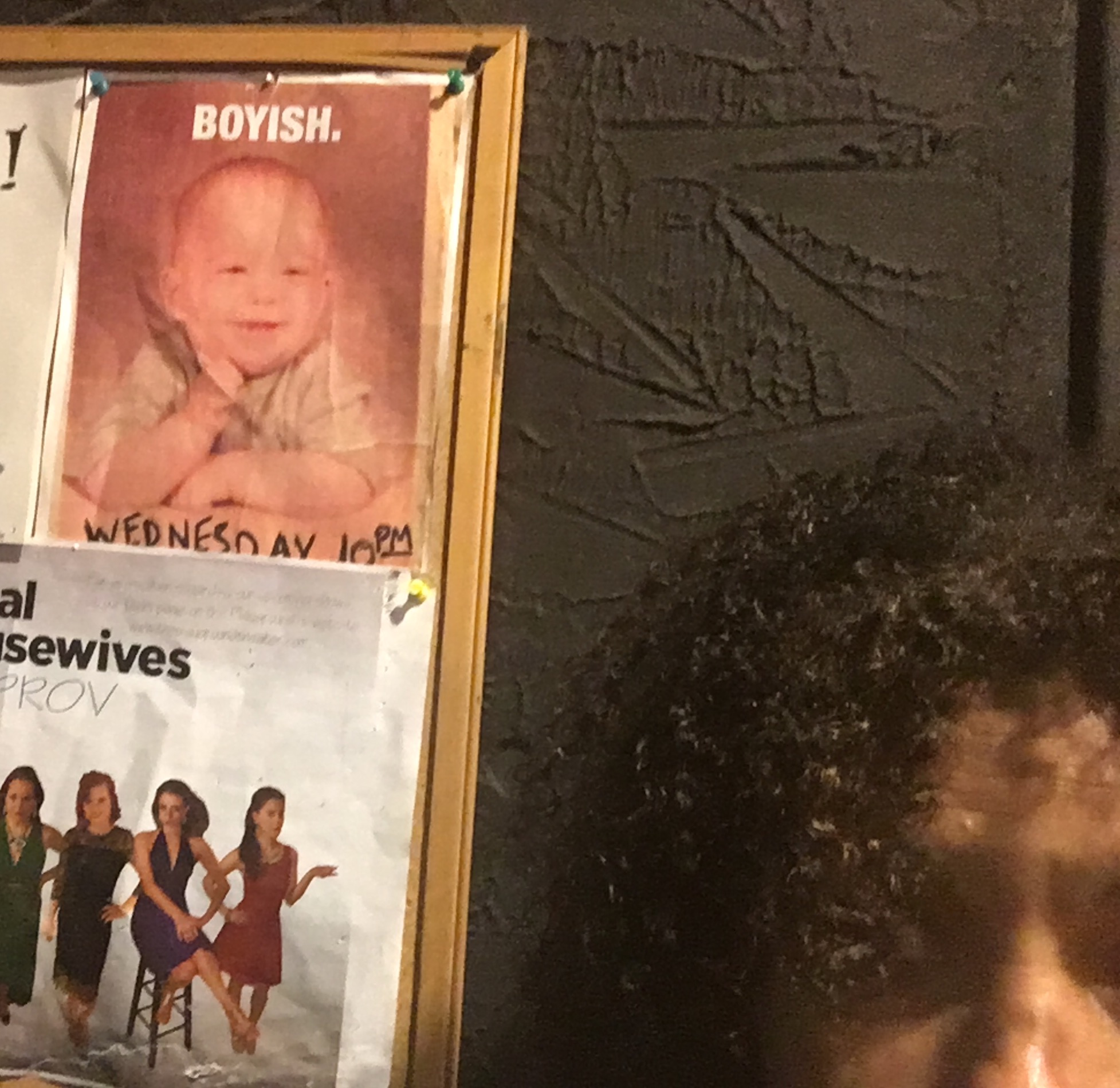 ------------------
1/3/17 @ ZANIES-ROSEMONT -- Click on the mic below for video
With the FEMALE FUNNIES @ Zanies-Chicago, 12/19/16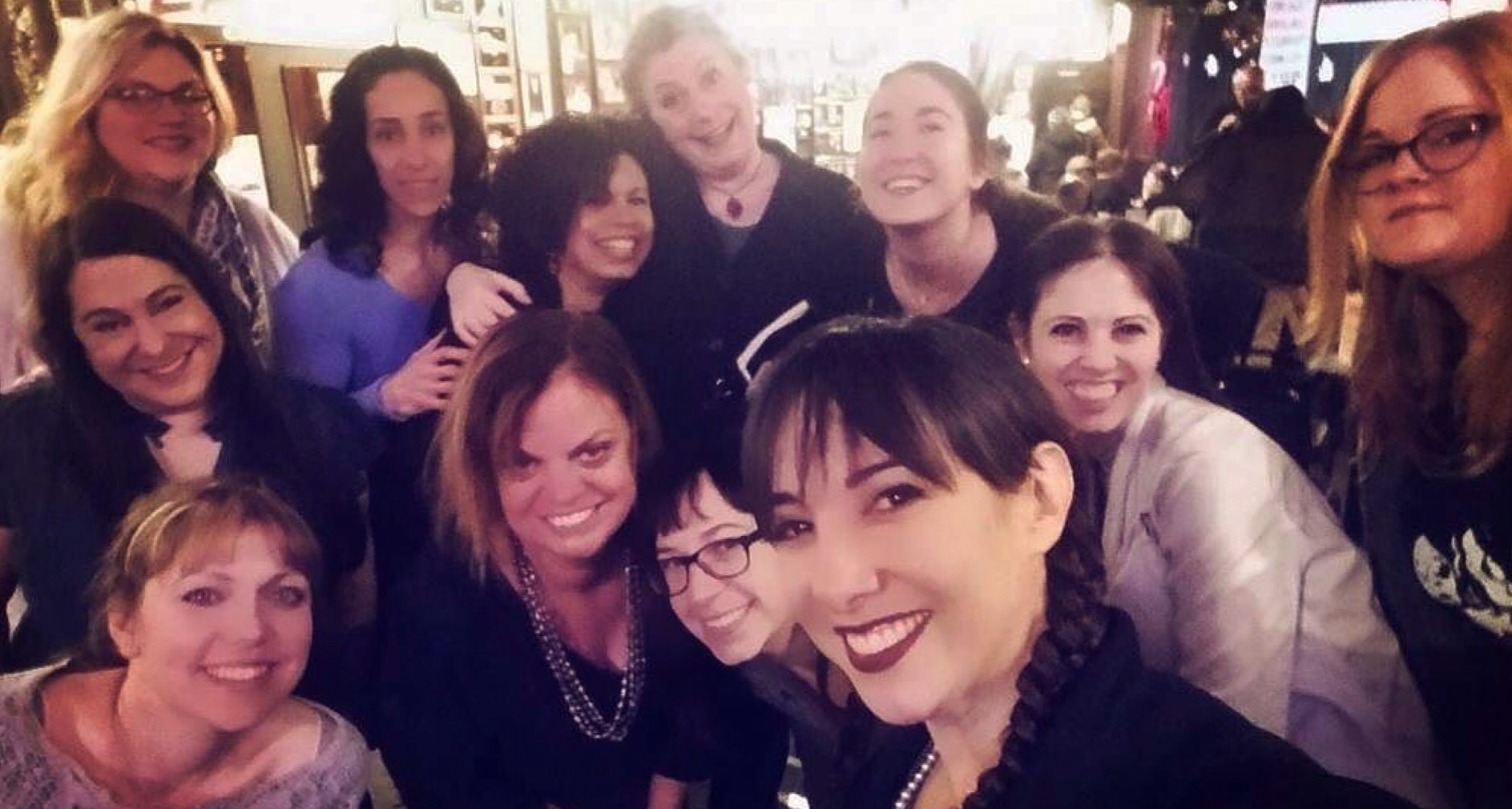 ----------------------------
"Ginger Peechee-Keane" was back! @ Chicago's Catalyst Ranch post-election show.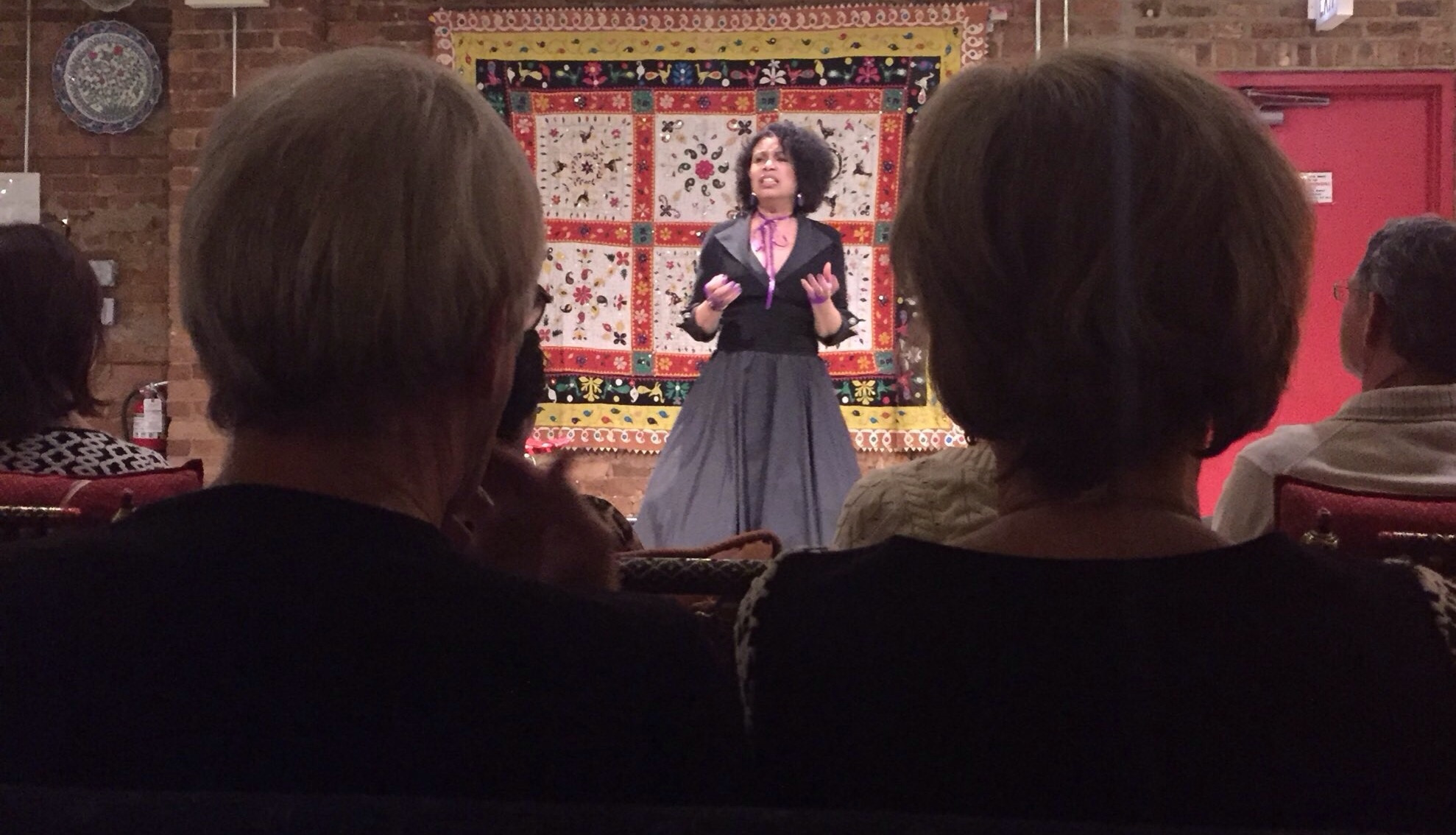 --------------------
When I came offstage from doing my set on beating uterine cancer at the 2016 Burbank Comedy Festival
a server handed me this note
from one of the other comics performing that night.
Yes, Laughter can heal...inspire...provoke change...and change lives.
That's why I do what I do and am so committed to it.
What? Too schmaltzy? Too bad! LOL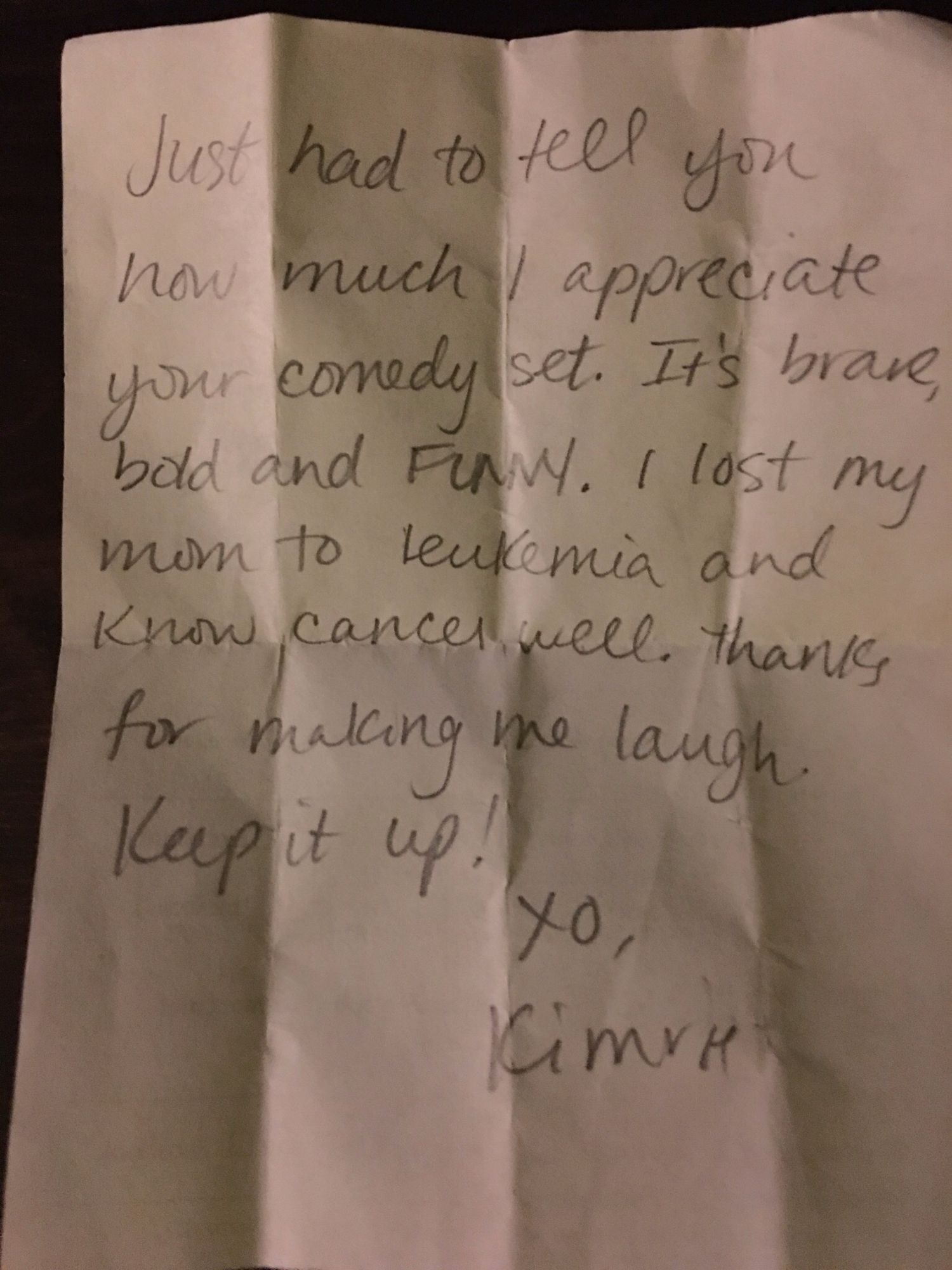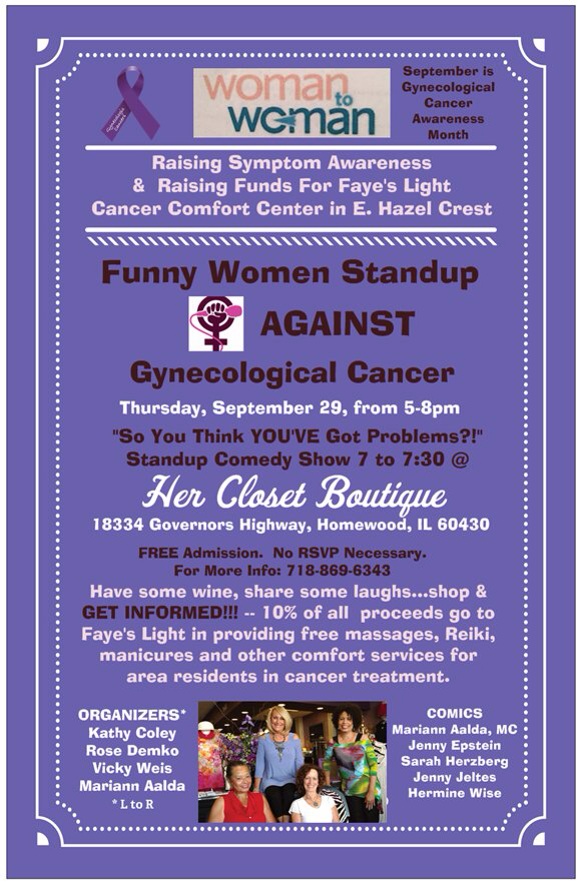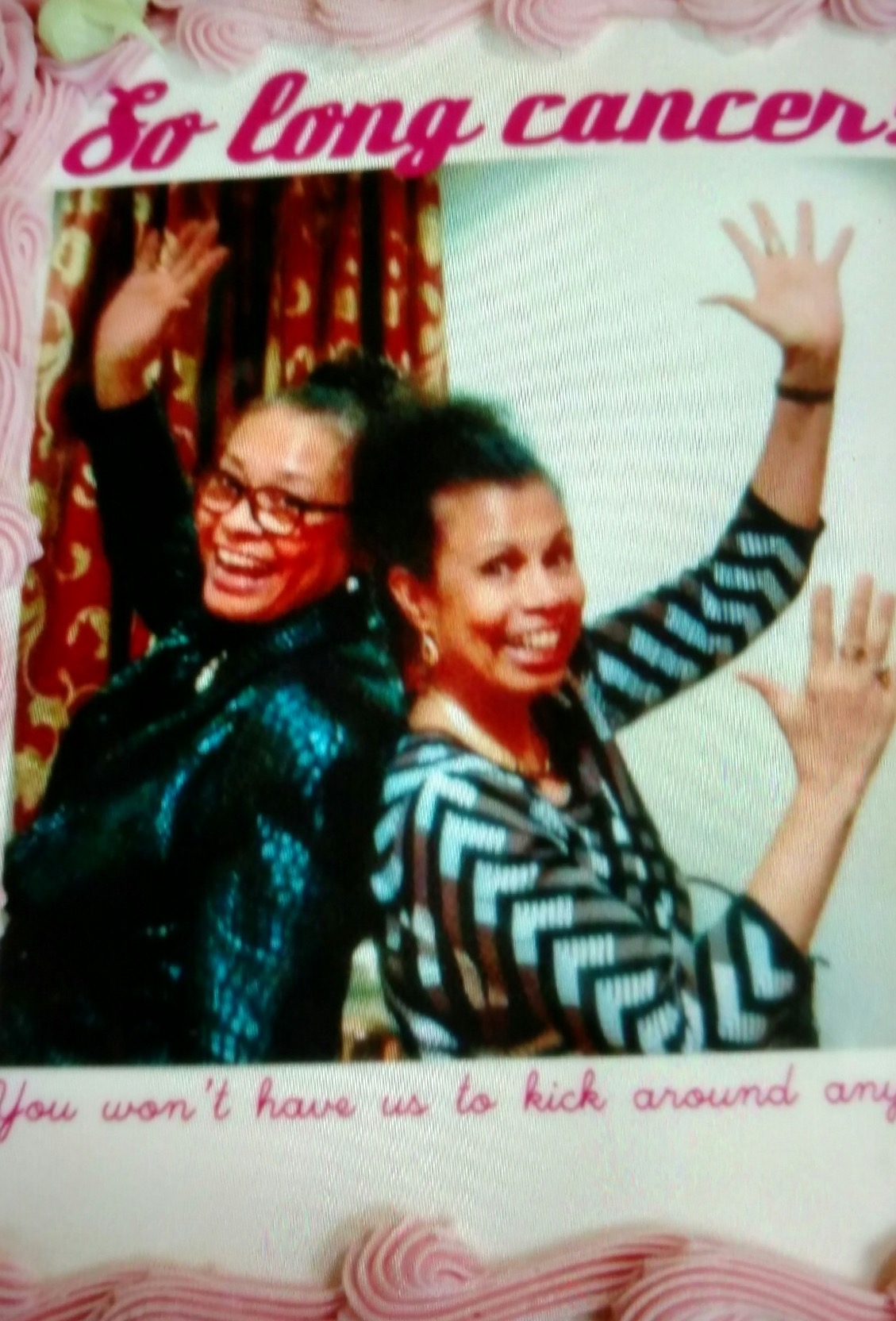 Thanks to my comedy cohorts above (L-R) Hermine Wise, Jenny Epstein & Jenny Herzberg
who gave their time & talent to help me Standup to Gynecological Cancer!...and to my sister, Kathy Coley (pictured right) a fellow survivor and SitMyAssDown Comedy producer who helped me pull off this event with Vicki Weis of Faye's Light Cancer Care Ctr. & Rose Demko of Her Closet Boutique.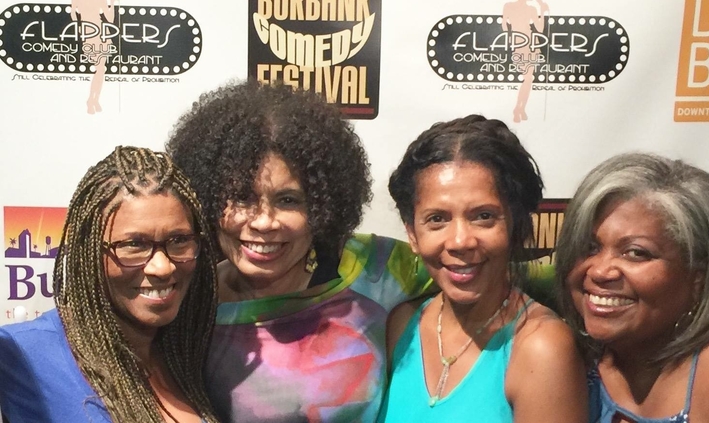 With my M.O.I.S.T! collaborator, Iona Morris; Penny Johnson-Jerrald (Castle) & Blogger Cynthia Perello...
my LA crew came out to support! ;-)
-------------------------------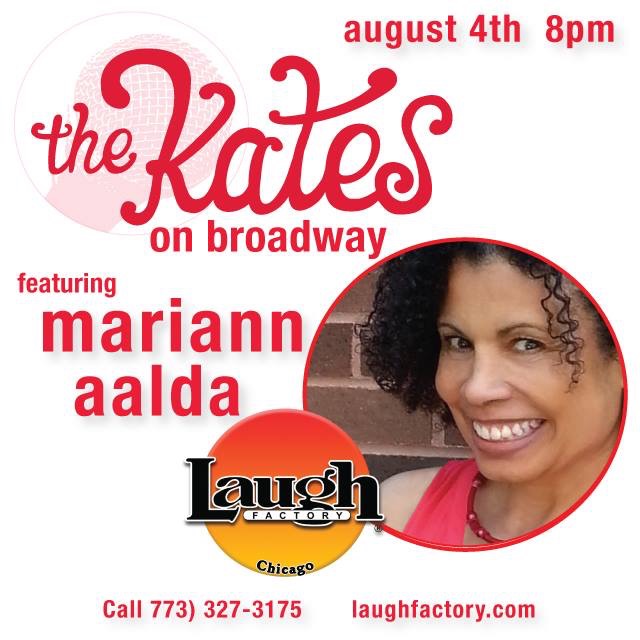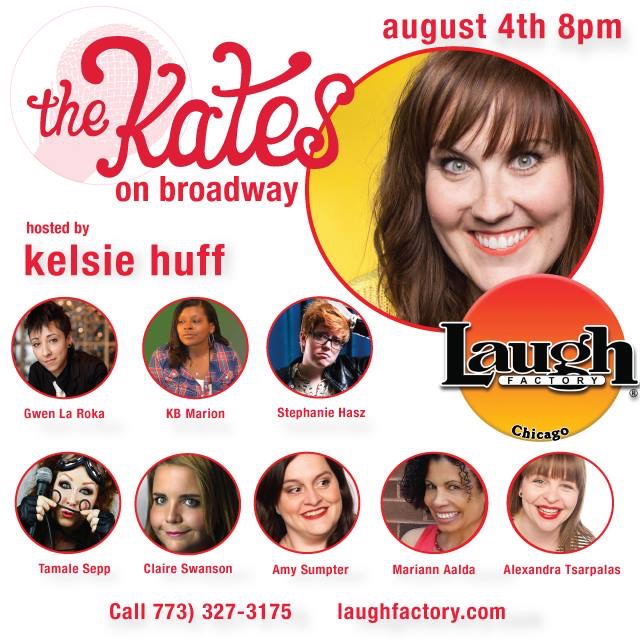 May 16, Stage 773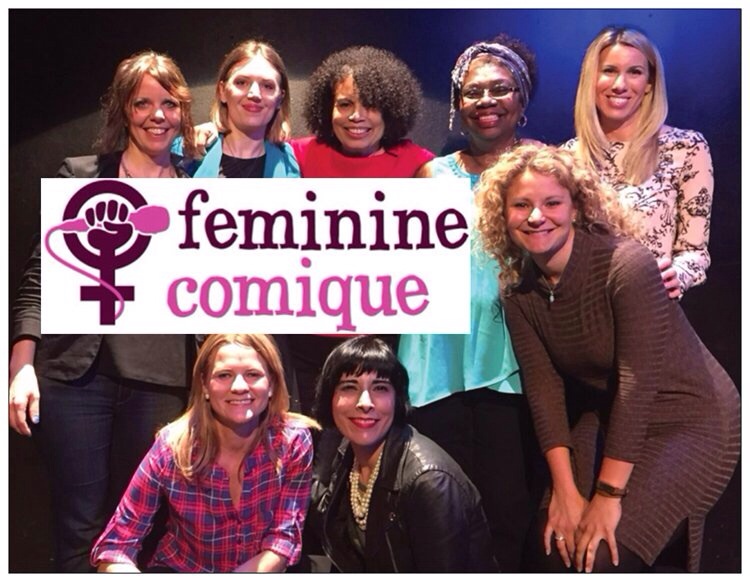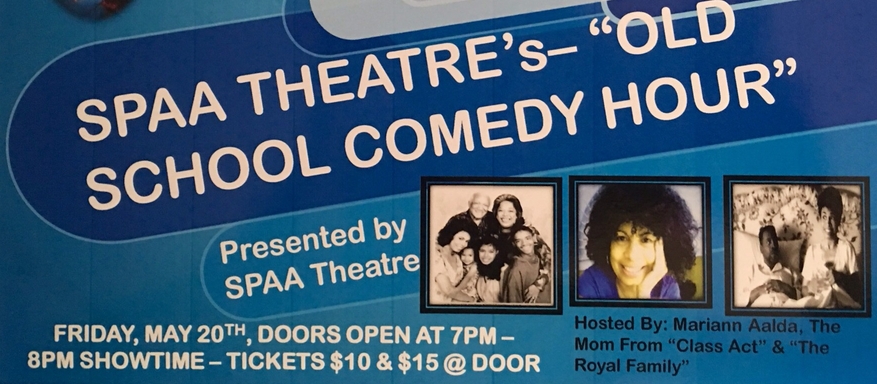 Click below for my interview with Joshua Scarver about show biz survival!

SOLD OUT show at the 2015 Chicago Fringe Festival!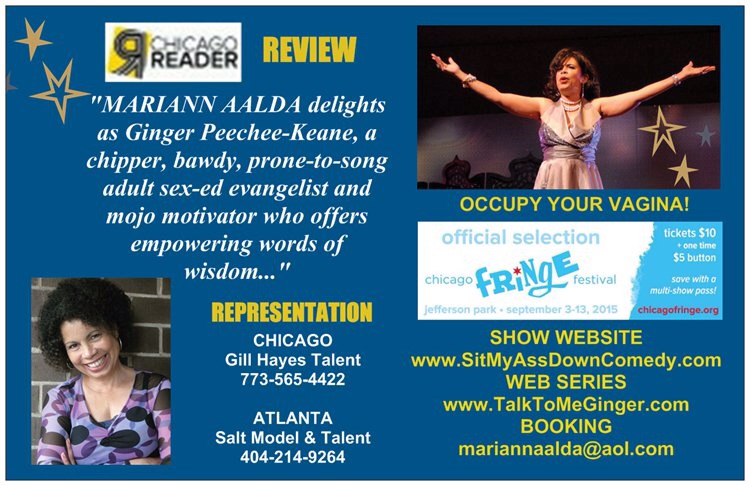 Mentoring with Common's youth organization...Glory!!! -- June 20, 2015
with Creative Cypher CEO Troy Pryor & comedian Jay Washington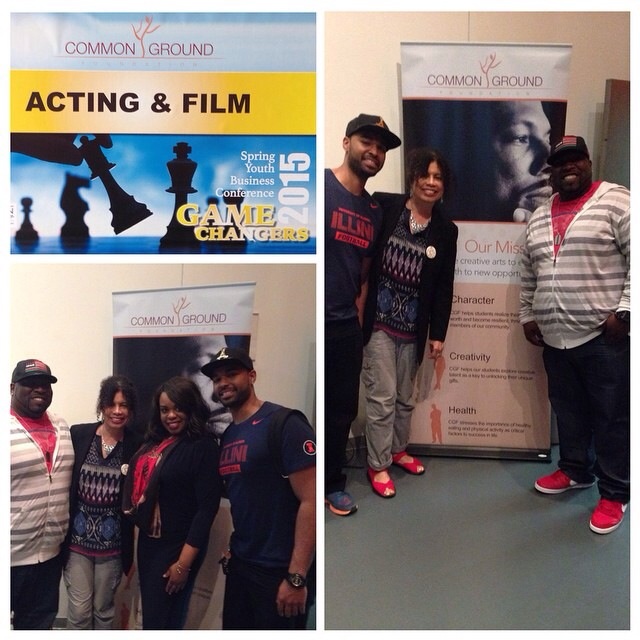 Click below to read the entire 3-page article in the May 3, 2015 issue!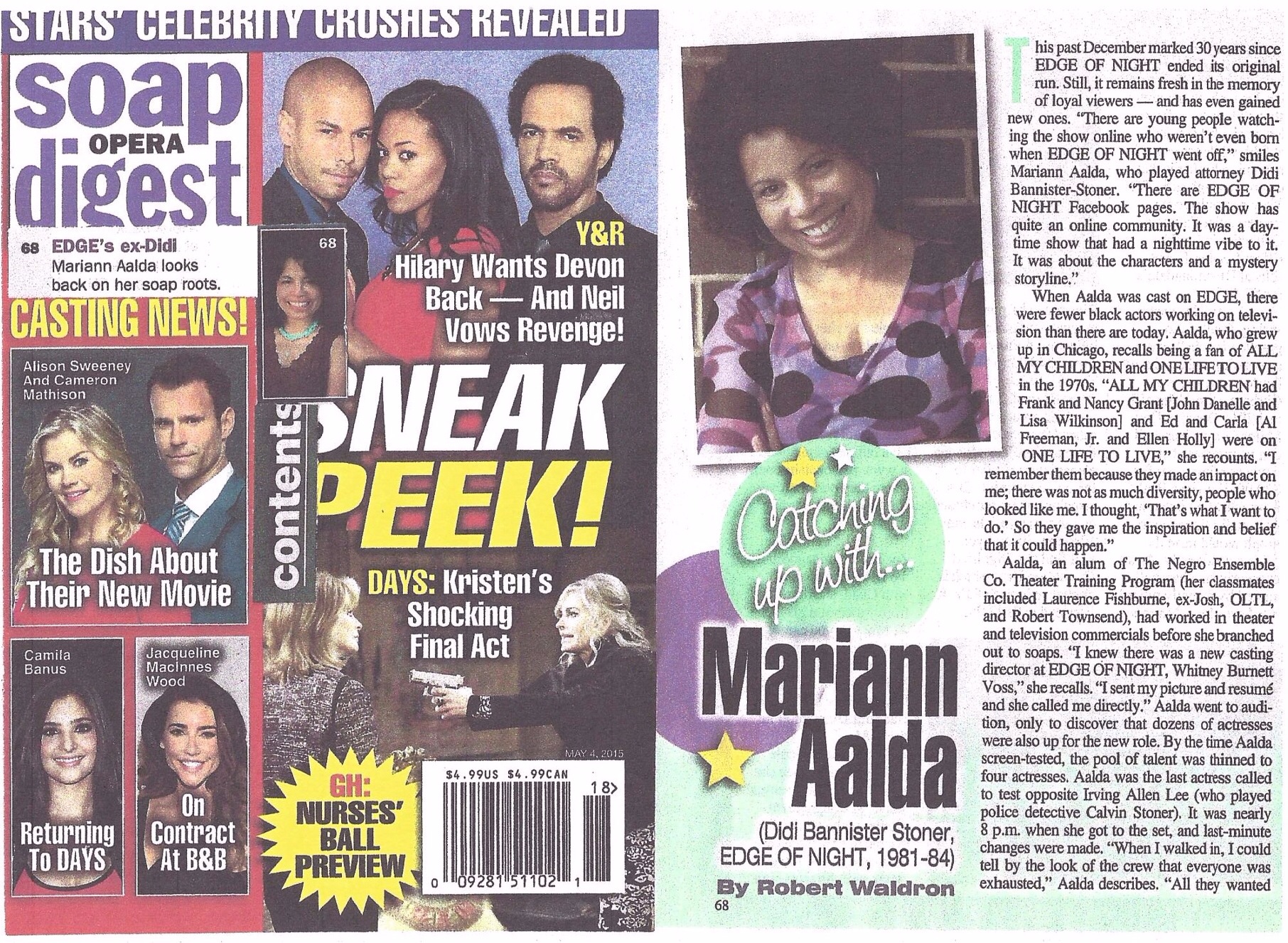 More Soap Opera Digest articles! Because even though the soaps I was on
(
EDGE OF NIGHT, SUNSET BEACH & THE GUIDING LIGHT)
have been off the air for years, I was one of the most prominent African-American actors in daytime in daytime history...and I'm still acting! So SOD keeps up with whatever I'm doing.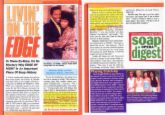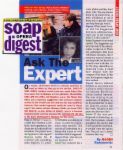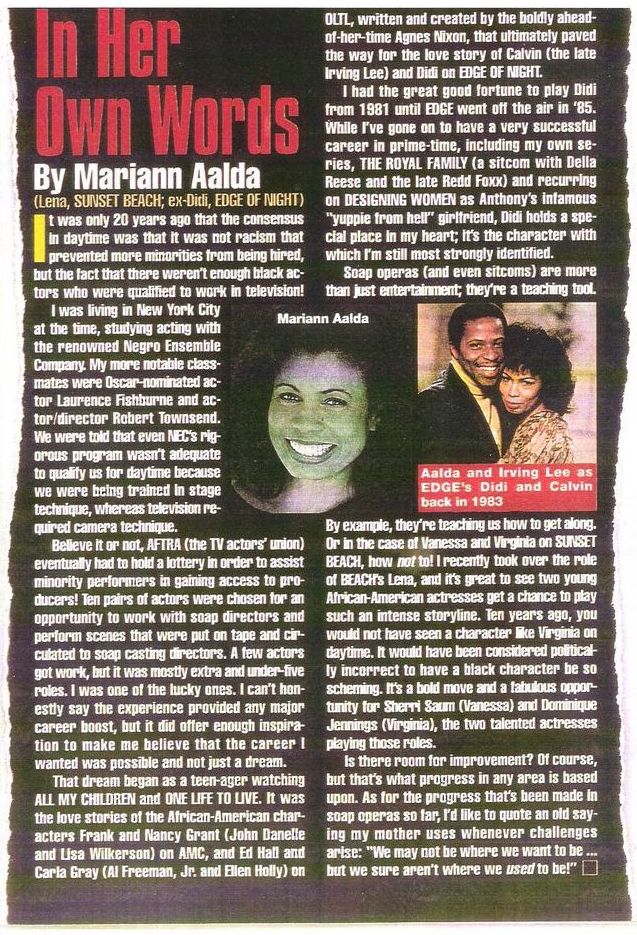 --------------------
CHICAGO INTERNATIONAL MOVIE & MUSIC FESTIVAL
"Your Network Is Your Net Worth" Panel - April 19, 2015
L-R: Emile Cambry, Ranadeb Choudhury, Mel Jackson, Troy Pryor, Mariann Aalda & Akisha Lockhart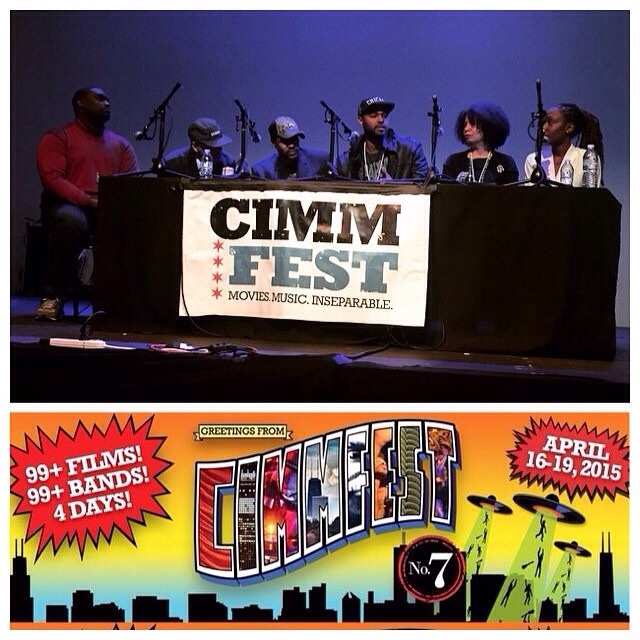 =====
Black Women's Expo "Diversity in TV & Film" Panel - March 29, 2015
L-R, SEATED: Patti Gill, Michelle Hayes, David Leonard, Mariann Aalda, Britany Rickett,
Cherise & D'shaun Ragland. STANDING: Loy Webb & Craig Harris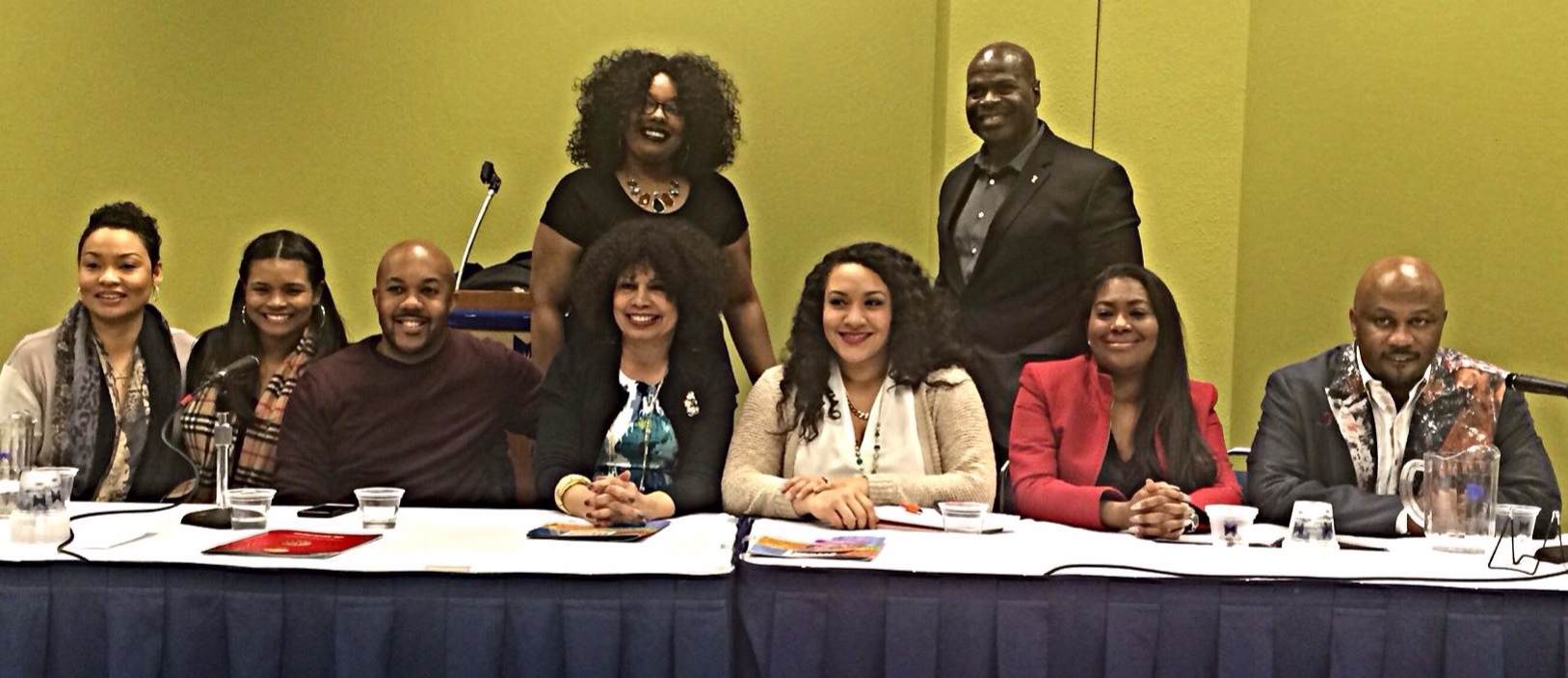 =====
Chicago Screenwriters Panel - February 8, 2015
With
Talk To Me, Ginger!
Editor/DP, Logan Stone,
Composer Drew Edwards & Producer David Tarleton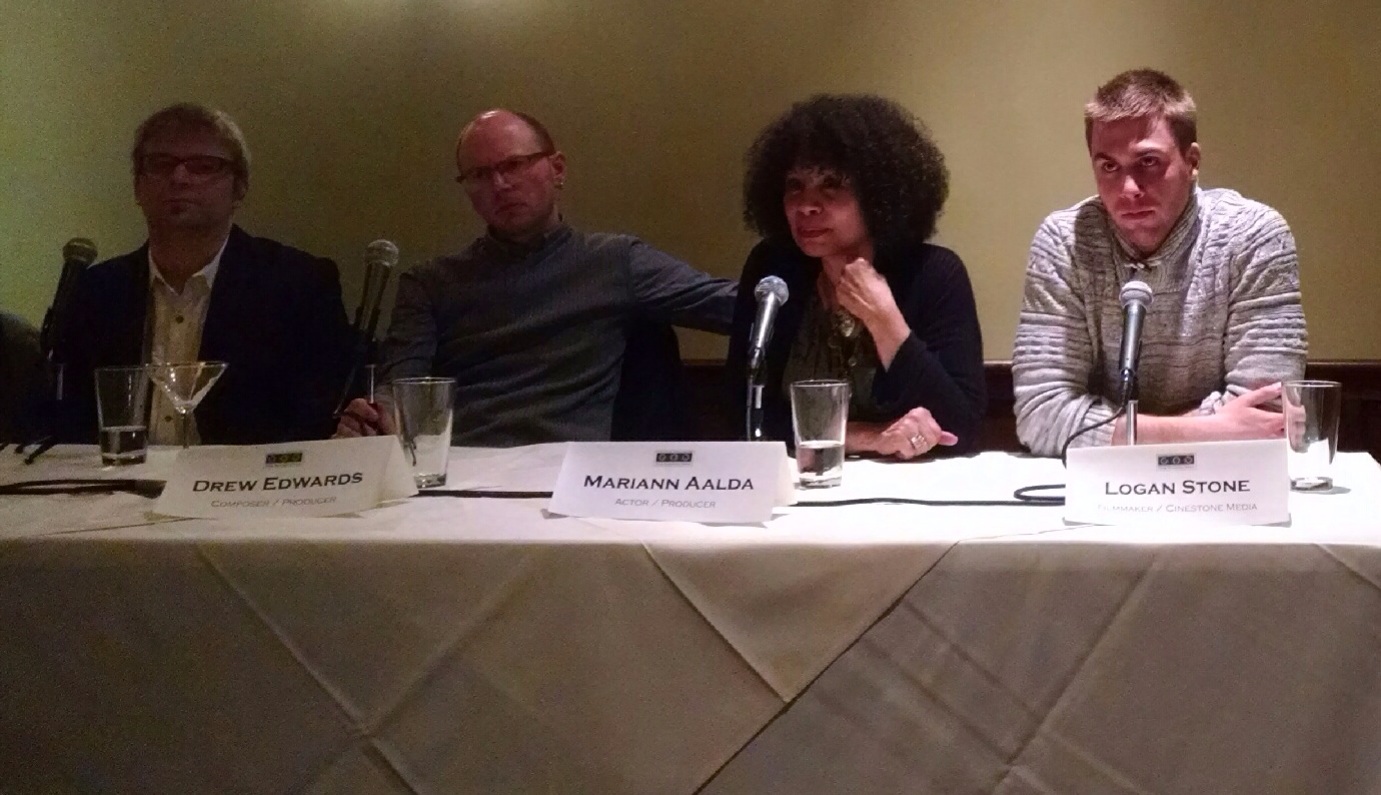 SPRING 2011 SERIES: REVIEW
CHICAGO STAGE REVIEW
"...New Foals or seasoned fillies, the beasts in this stable were nothing but thoroughbreds. A surprising new addition to the Beast Women was recognizable film and television actress, Mariann Aalda, in the guise of her Ginger Peechee-Keane persona, a Sex-Ed evangelist. Aalda's sex-positive message and personable character gave the younger members of the audience new hope for the futures of their sex lives, and gave the older members of the audience a few new ideas of what to do after the show."
---

REVIEWS
(Additional @ MoistOnStage.com)
"Sexy, intelligent and fun, fun, fun...all us ladies of a certain age exit with smiles on our faces and in our hearts, knowing that our sexy selves were not gone...not by a long shot!"



" ...With their biting social commentary mixed with deeply personal introspection, Aalda and Morris rebuke our youth-obsessed culture, reminding the true connoisseur of sensuality that experience and virtuosity easily trump taut skin and gravitational fortitude...Calling their review at the Hayworth a sex-istential musical comedy, this gifted duo generates enough ebullient energy to light up a boulevard."
"...literary deftness...ticked and teased...the show makes its point -- sex may be good when you're young, but it's great when you're older -- with humorous conviction."'
---
REVIEWS



"...Aalda is a recent divorcee who comes across as a perkily libidinous Mary Tyler Moore...galvanic moments...particularly Aalda, who is the most engaging."'



"...hammily hilarious, Aalda is a randy Donna Reed.'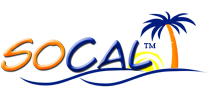 "...living proof to ad execs everywhere that sex, really good sex, has no age limits. Who do you think invented the bump and grind, anyway?"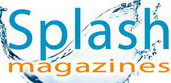 "...heats up Hollywood in a bawdy, sexistential romp at the Acme Comedy Theater"



BlogCritics
"...sexy, sensuous and witty...perhaps the best revenge against a biased Hollywood is success on stage."

ADDITIONAL
---
BACKSTAGE
"...Why, Mr. Lumet, it's called acting...that's what it's all about, isn't it?"